Greetings Visitors,
We will be hosting a raffle using event raffle ticket that can be purchased via Event Window
ALT + E
. We hope you all have had a good holiday & the best wishes from us.
Frequently Asked Questions
1. How do I participate, purchase ticket from ALT + E event window.
2. When are prizes going to be deposited? Sometime during the first week of January, as soon as the winners are determined and announced.
3. How are the winners picked? We have an automated random winner picker system.
The raffle will be drawn during the first week of January!
[PRIZES]
Preview: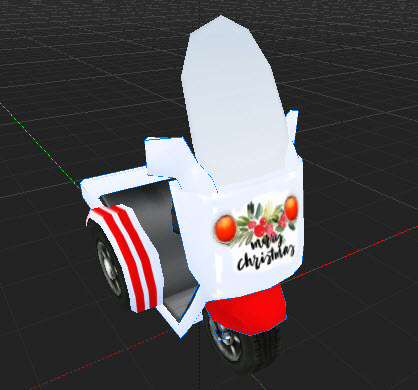 1st place: Christmas Scooter + 20 event points
2nd place: Christmas Scooter + 15 event points
3rd place: Christmas Scooter + 10 event points